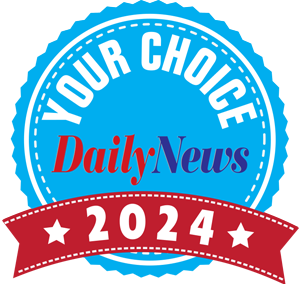 Daily News Your Choice Awards 2018
Coming soon
Who are the best businesses in KZN? We believe that you as a consumer know best and it's your chance to tell us. Vote across a variety of business categories and be in line to win big!
Consecutive Years Running
ALL BUSINESSES ARE ELIGIBLE!
There are no requirements or restrictions for businesses to be involved in the Your Choice Awards. Members of the public may vote for any company they choose; it's all based on who they perceive to be the best in their field in KZN.
How often can I vote?
You may only cast votes once per ballot. If you attempt to vote again then the second set of votes will not be counted.
What can I win in 2018?
2018 prizes are still being put together but we can guarantee you that they will be just as amazing as last year, if not better!
When will winners be announced?
The results for the votes will be announced in the Daily News at the end of September, 2018 and online during October.